Experience Management Software, Reimagined
Designed and developed by teams who use it daily. See all pieces of the puzzle, beautifully connected in one place.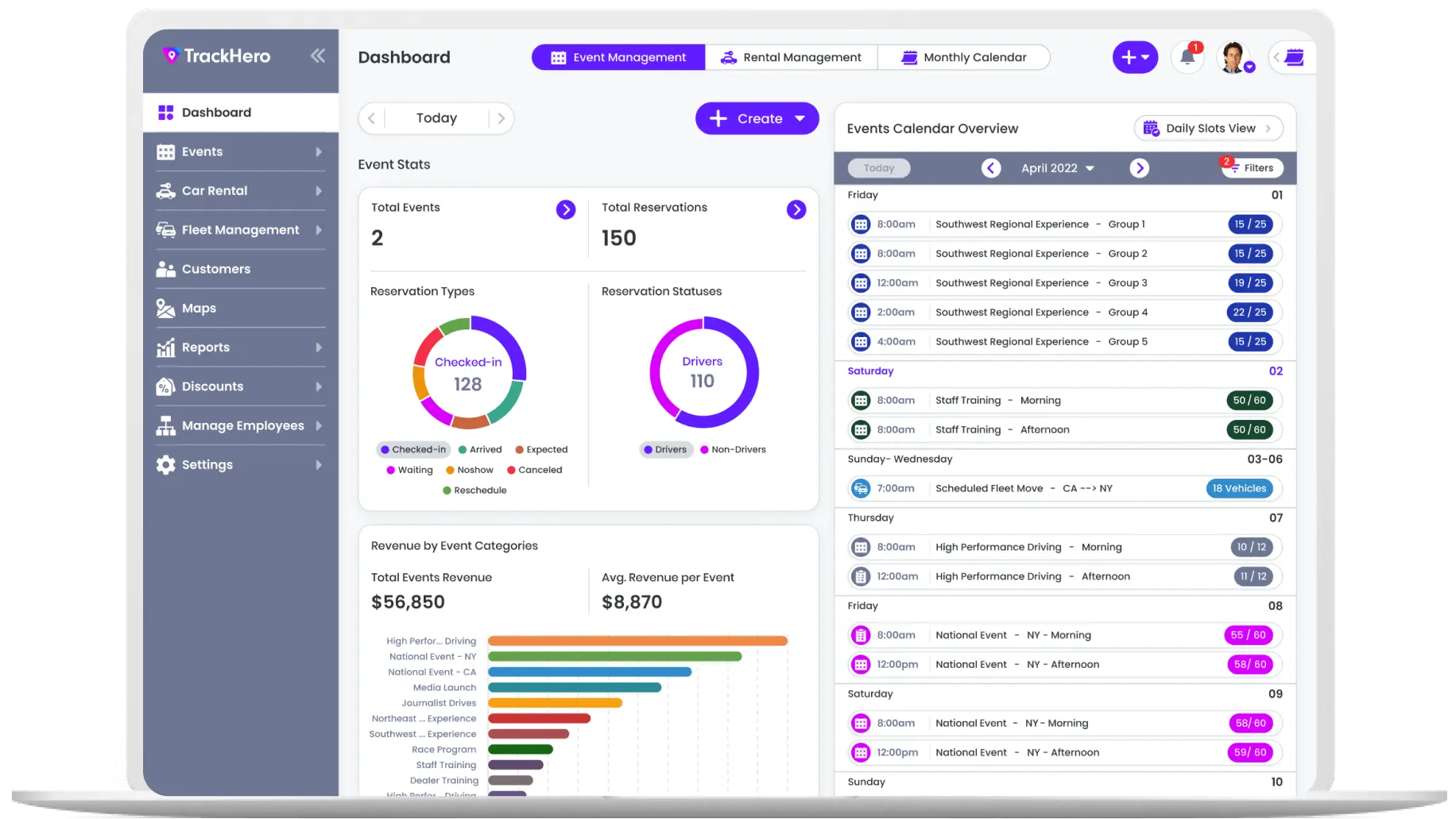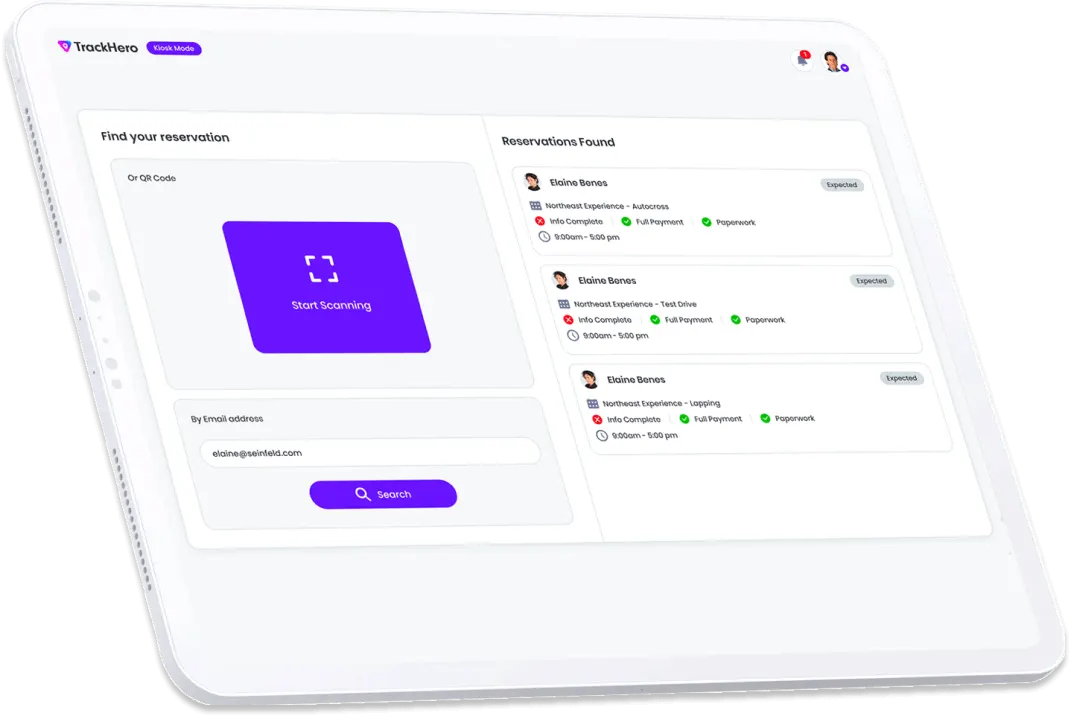 Industry's Choice
Why brands love TrackHero
Frustrated with spreadsheets and outdated event management softwares? Gain complete transparency, improve cost efficiency, and take control of your events.
With thousands of experiences under TrackHero's belt, see why some of the biggest companies trust us with helping them get their Customers, Events, and Fleets organized.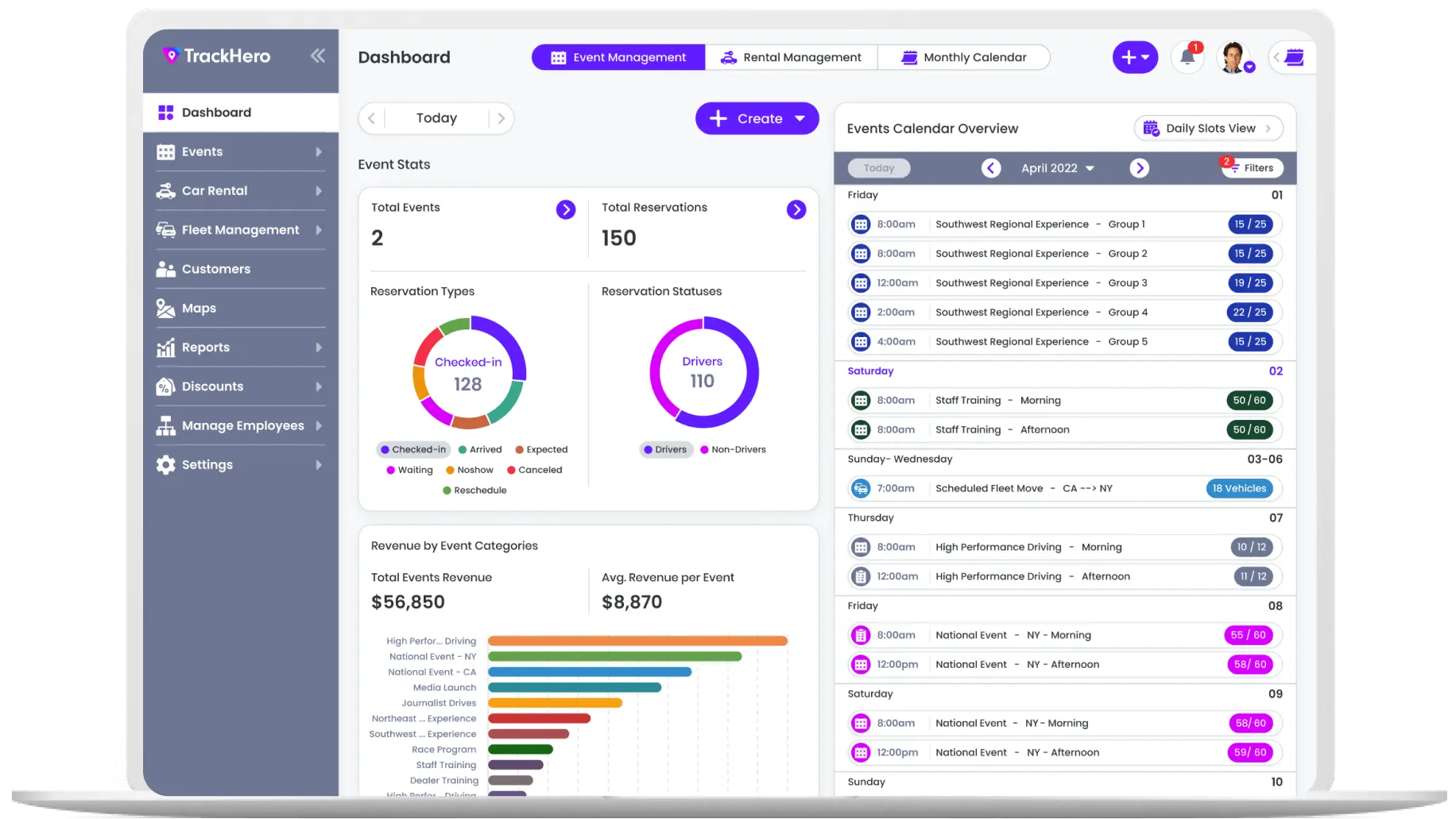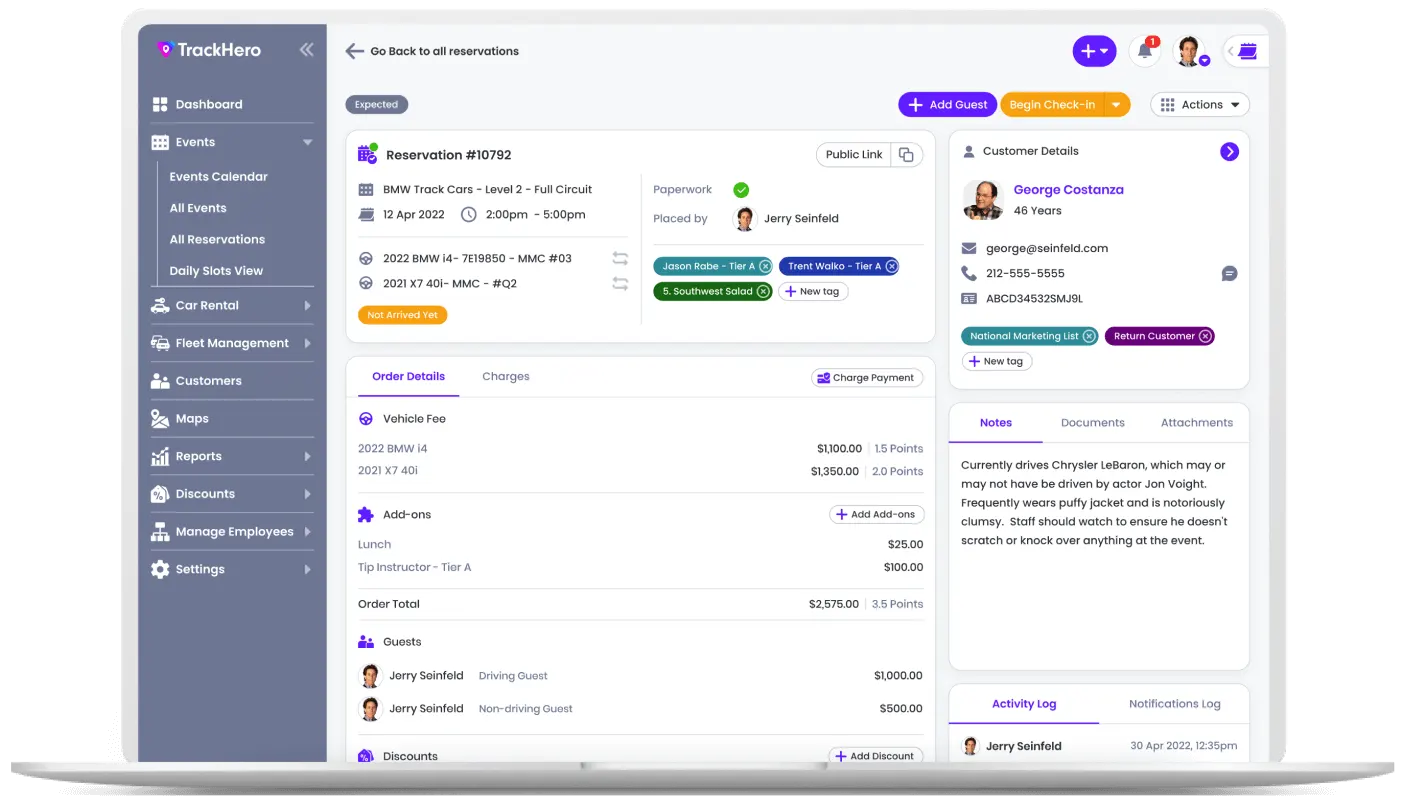 Our Partners
Companies that trust us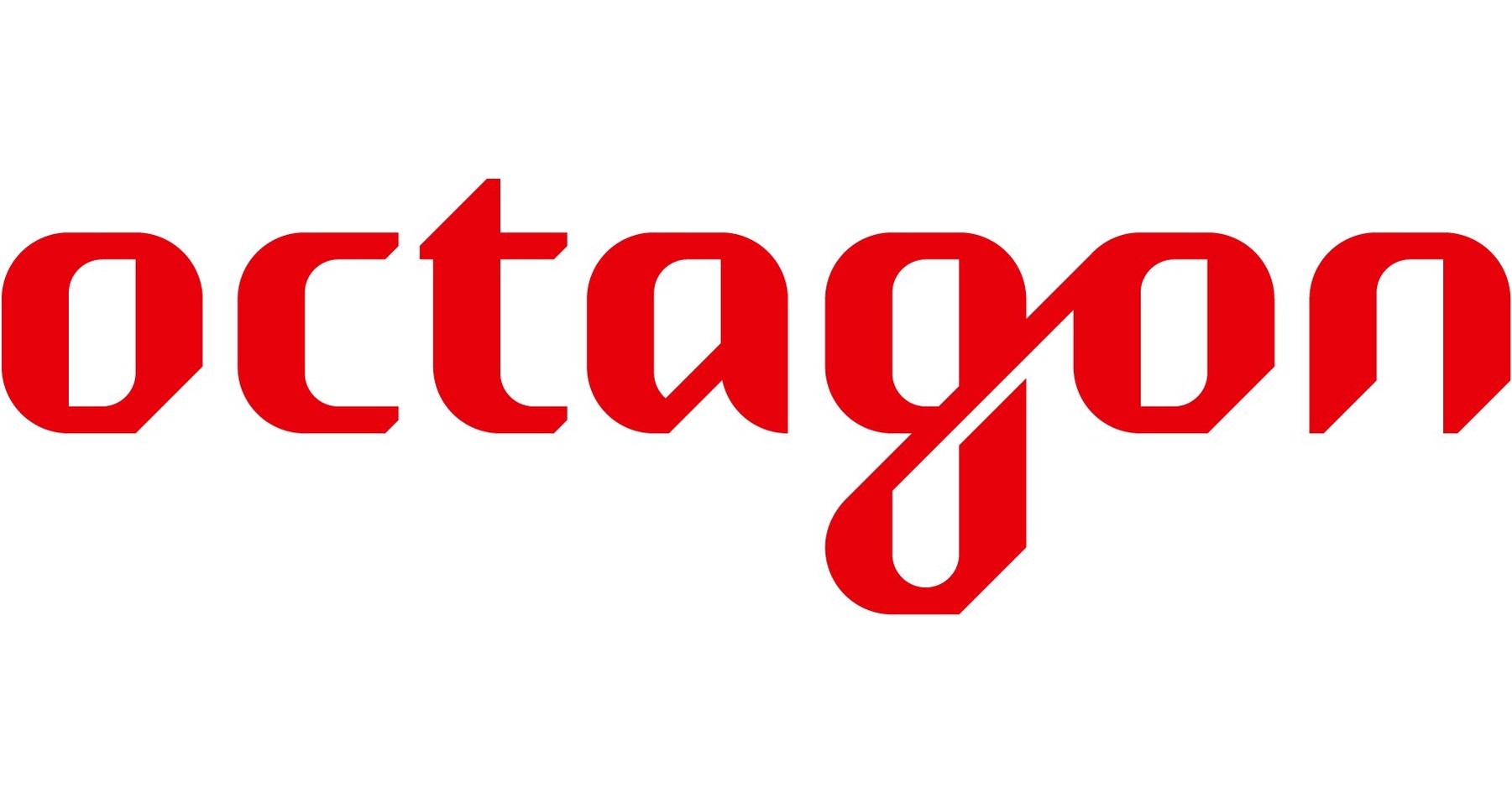 Why TrackHero
People, events, and fleet asset management all in one place
Coordinate Logistics
Build out your event schedule seamlessly, months in advance. From assigning and moving your fleet into place, to registering, tracking, and engaging your customers before and after their experience.
Think Digital
Change the way you interact with your customers by allowing them to digitally make reservations, communicate, and check-in all from their mobile device. Master your customer management.
Drive Strategic Decisions
Keeping event management best practices in mind, TrackHero lets you centralize and streamline all of your data in one spot to encourage data-driven decisions across your single event venue or nationwide tour.
Real Time Tracking
Effectively manage your engagements across one or more teams. On desktop or mobile, see clear overviews on how the details are coming together. Collaborate with others from anywhere and get a deep understanding of the high level or the nitty gritty.
Event Management
Create memorable events
Plan multiple events with an easy to navigate dashboard.
The entire event planning process is now automated and simplified. Starting with venue selection and concluding with customized dashboards and reports following your event, we've got you covered.
All your events in one place
Save time by automating many of your manual event management tasks. Take a high level look in our robust calendar or dig deeper in daily slots view.
Ensure your success
Build out your event seamlessly, from registering guests and engaging with them, to evaluating success post-event.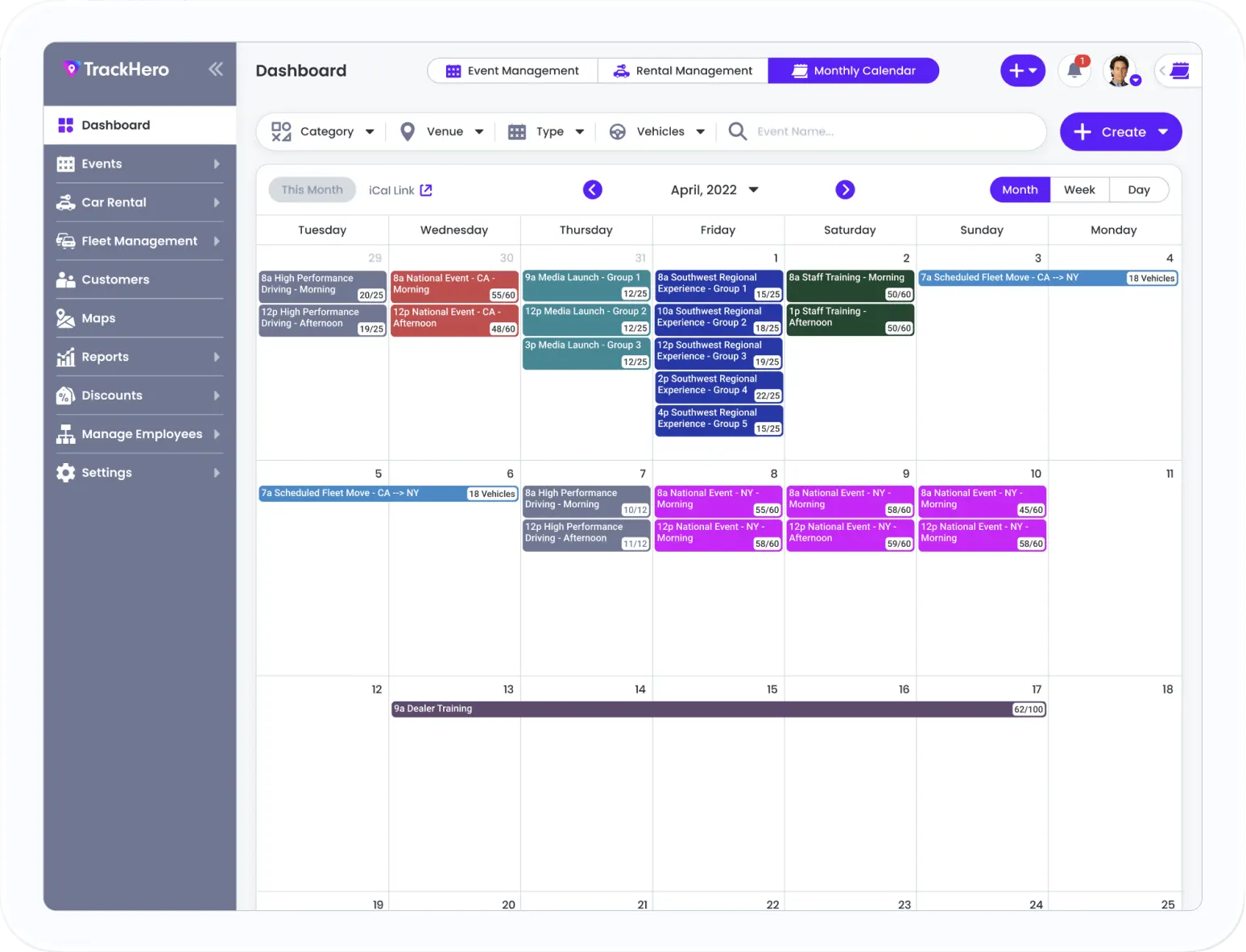 Customer Management
Take total control of your customers' experience
Whether it's time to send invoices, receive payments, fill out pre-event documents, or communicate status updates with your customers, TrackHero has your back throughout the entire process.
Improve Customer Satisfaction
Your customers can benefit from having robust details including pre- and post-event interactions.
Increase Customer Retention
Get a comprehensive overview of customer engagement from a single event or across a series of events spanning multiple locations.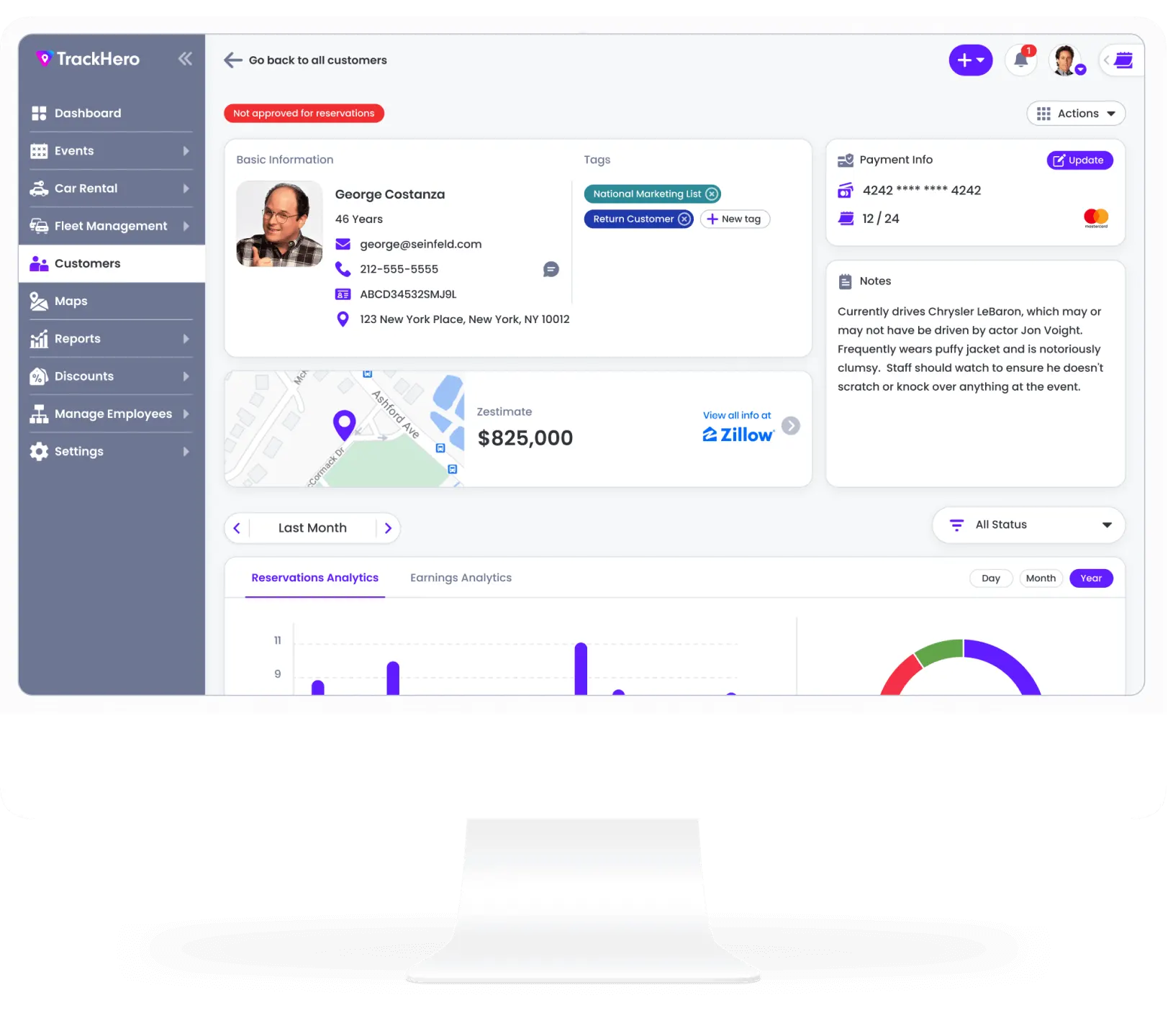 Testimonials
What our customers say about us

TrackHero has transformed the way that we manage reservations and our fleet. When booking a reservation, cars are reserved, detailed notes on the reservation are placed, and custom automated e-mails and check in QR codes are automatically scheduled. Check-in is a breeze with this software.
John Flinn
Vice President

TrackHero is a gamechanger! I have spent years trying to find the perfect customizable platform to fit our needs only to run into a variety of issues. TrackHero is the only platform specifically designed to address the unique challenges of scheduling members and events, as well as managing fleet allocation.
Rental Management
Expand your rental business
TrackHero manages the most crucial components of a rental business. It links fleet management, people, and business operations to make them as efficient as possible.
Manage rental contracts effortlessly
Create completely customised rental contracts and make the process easier for your customers by allowing them to sign digitally from anywhere.
Increase fleet productivity
Increasing profitability and efficiency requires frequent use of all available vehicles. We help you run your fleet more productively and cost-effectively by analyzing vehicle usage.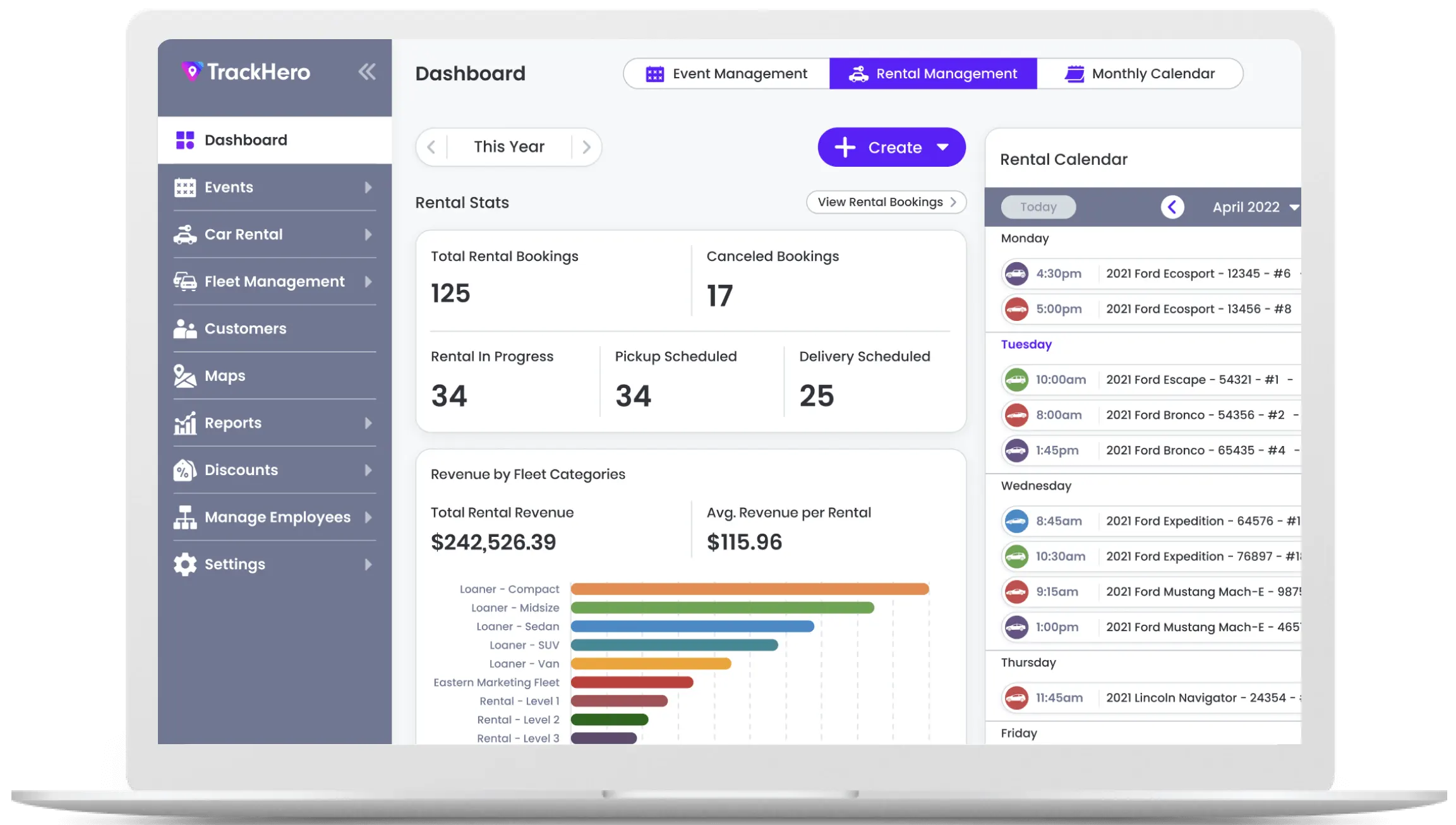 Fleet Management
Manage your fleet in real-time real-easy
TrackHero provides your team with the tools and data they need to manage vehicles from acquisition to disposal at any time, anywhere. Control costs in real time using data indicators and you'll never have to worry about fleet profitability again.
Optimize fleet utilization
Optimize the number of vehicles in your fleet and share/request vehicles from other team fleets within your organization. Keep the efficiency high and the costs low.
Track all your fleet operations
Vehicle's status, assignment history, travel schedules, and much more, all in one place. Make intelligent decisions by understanding the granular details of operating your fleet.
Our Portfolio
Numbers don't lie
15000+
Smooth Reservations
Online Reservation
TrackHero makes your life easy
Quick and seamless online booking for your guests in just 4 easy steps
Seamless integration with your marketing website
Integrated directly into your own website or application, guests can register for a single event or sift through and choose from multiple events powered by TrackHero in a calendar or list view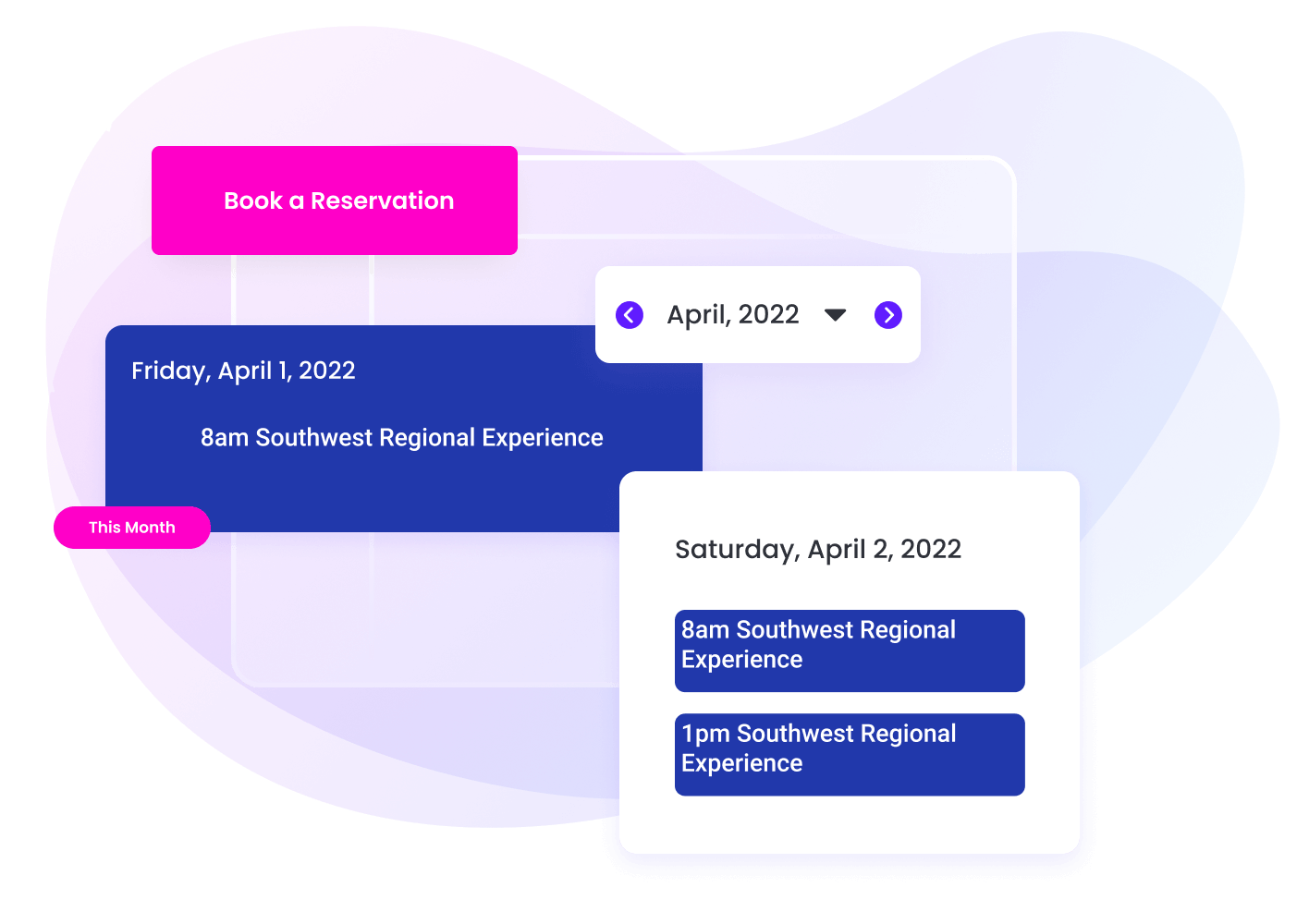 Let your customers choose the best experience
Customize each experience and present comprehensive options. Guests can compare different event categories, vehicle categories, features, and prices to choose the best experience for them.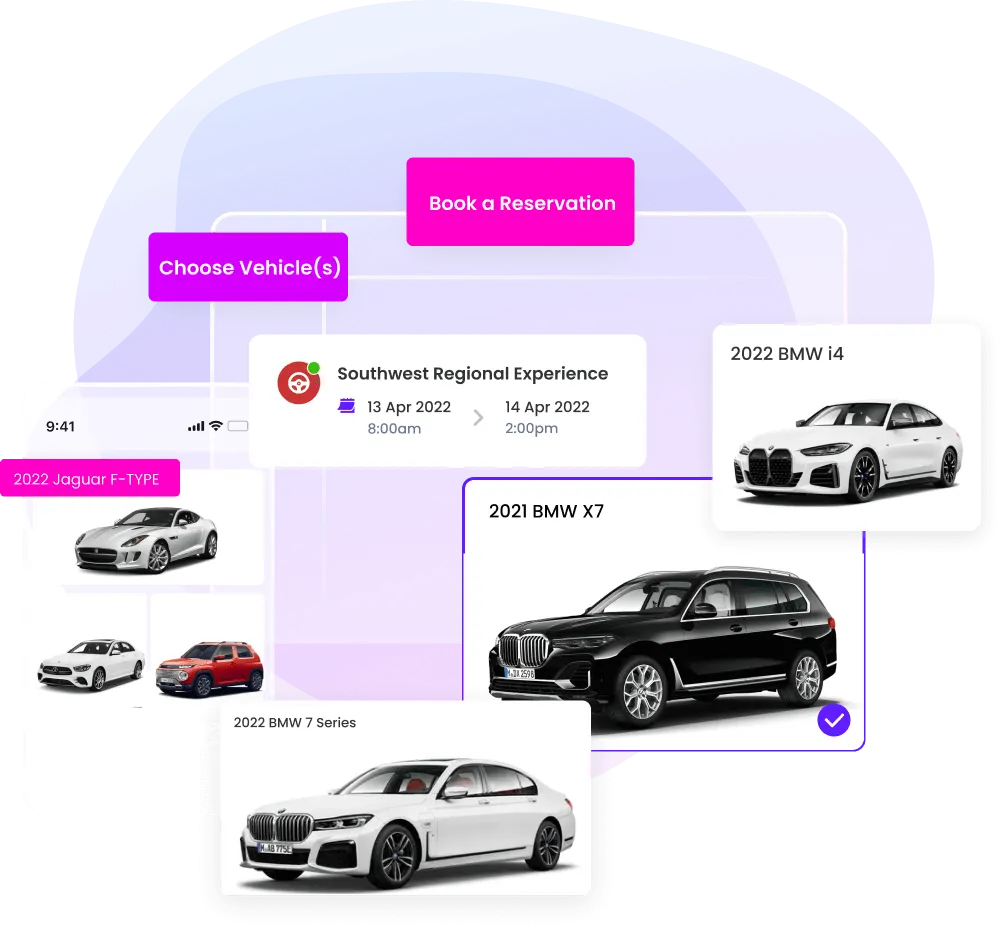 Upgrade their experience with our vast range of add-ons
Offer upgrades and add-ons, even sub-events within your main event. Your participants can link in driving guests, non-driving guests, insurance options, and much more.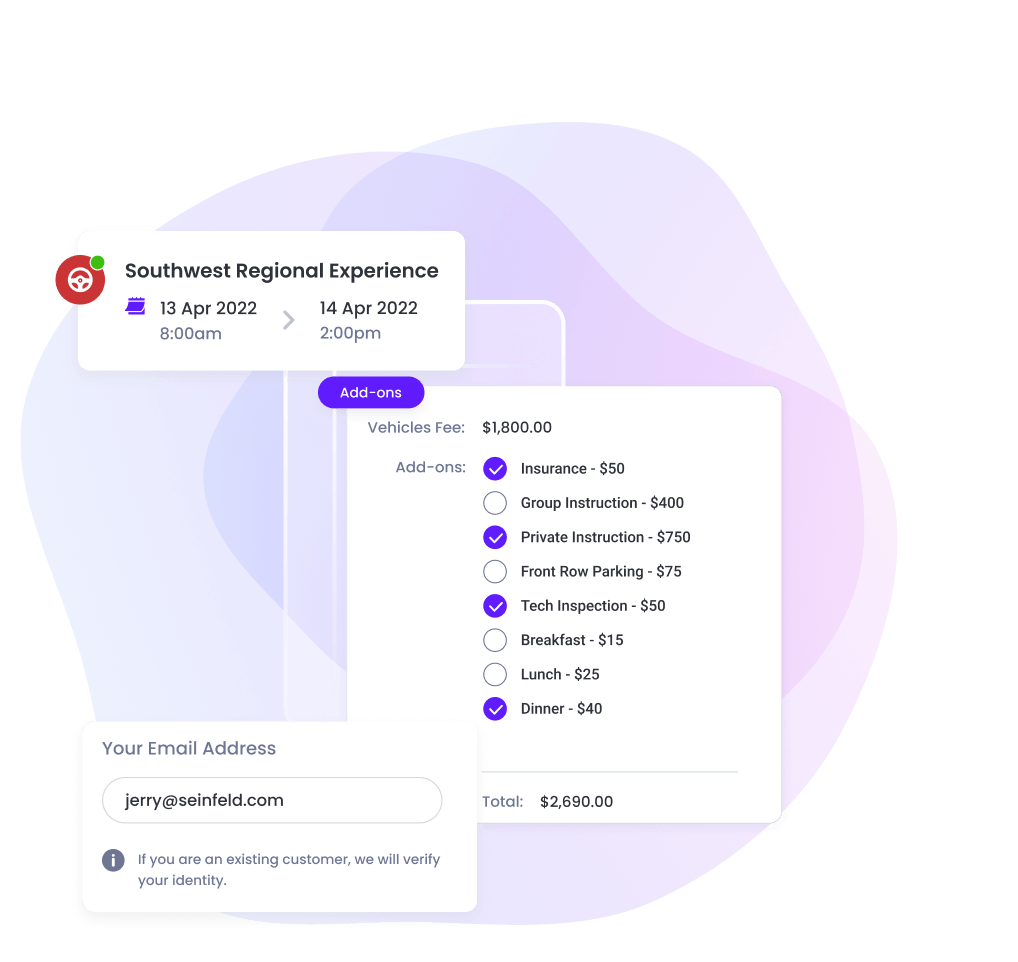 Secure and swift online payments on the go
Collect all necessary information from the guest in order to complete the reservation. If applicable, accept payment in advance, processed by Stripe, the industry leader.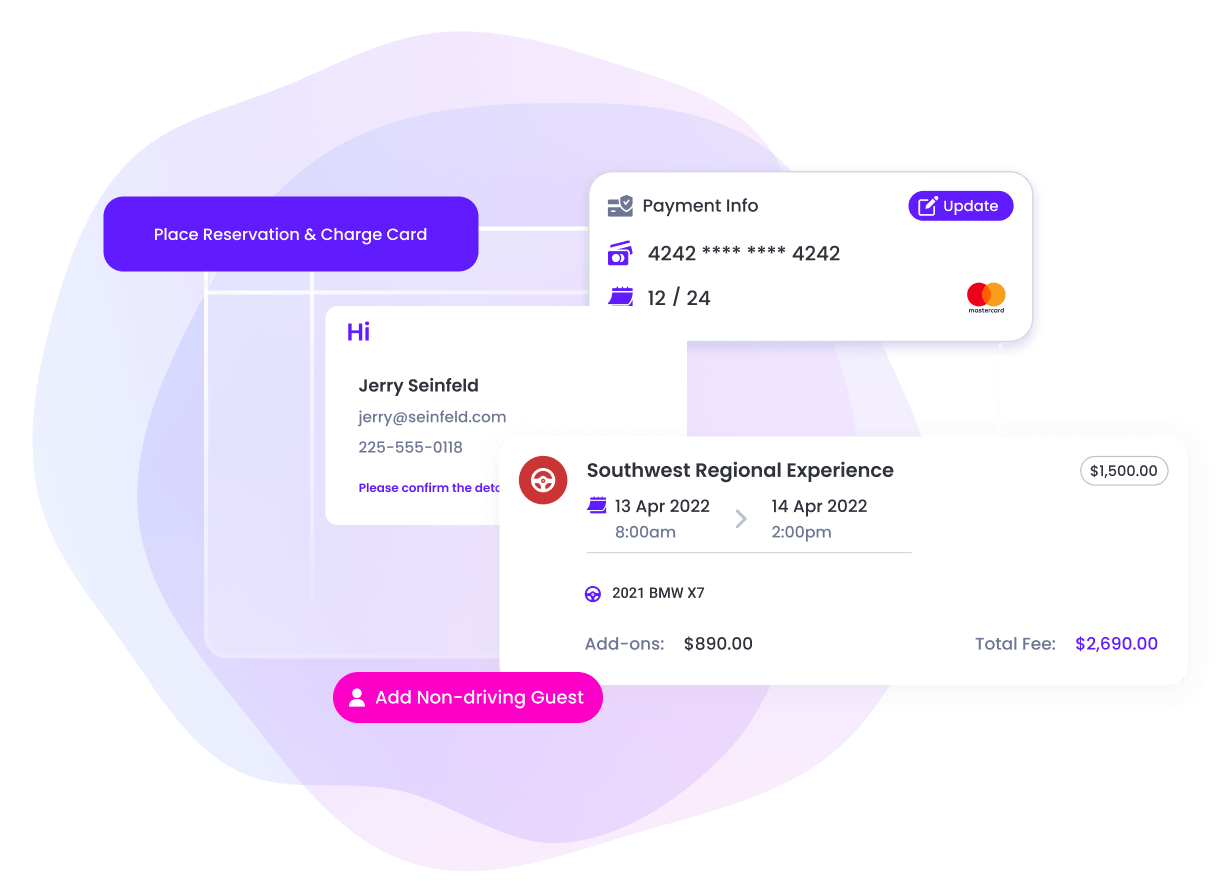 Integrations
Integrate with your favorite tools
We've partnered with some of the most well-known technology firms so you can operate your business your way.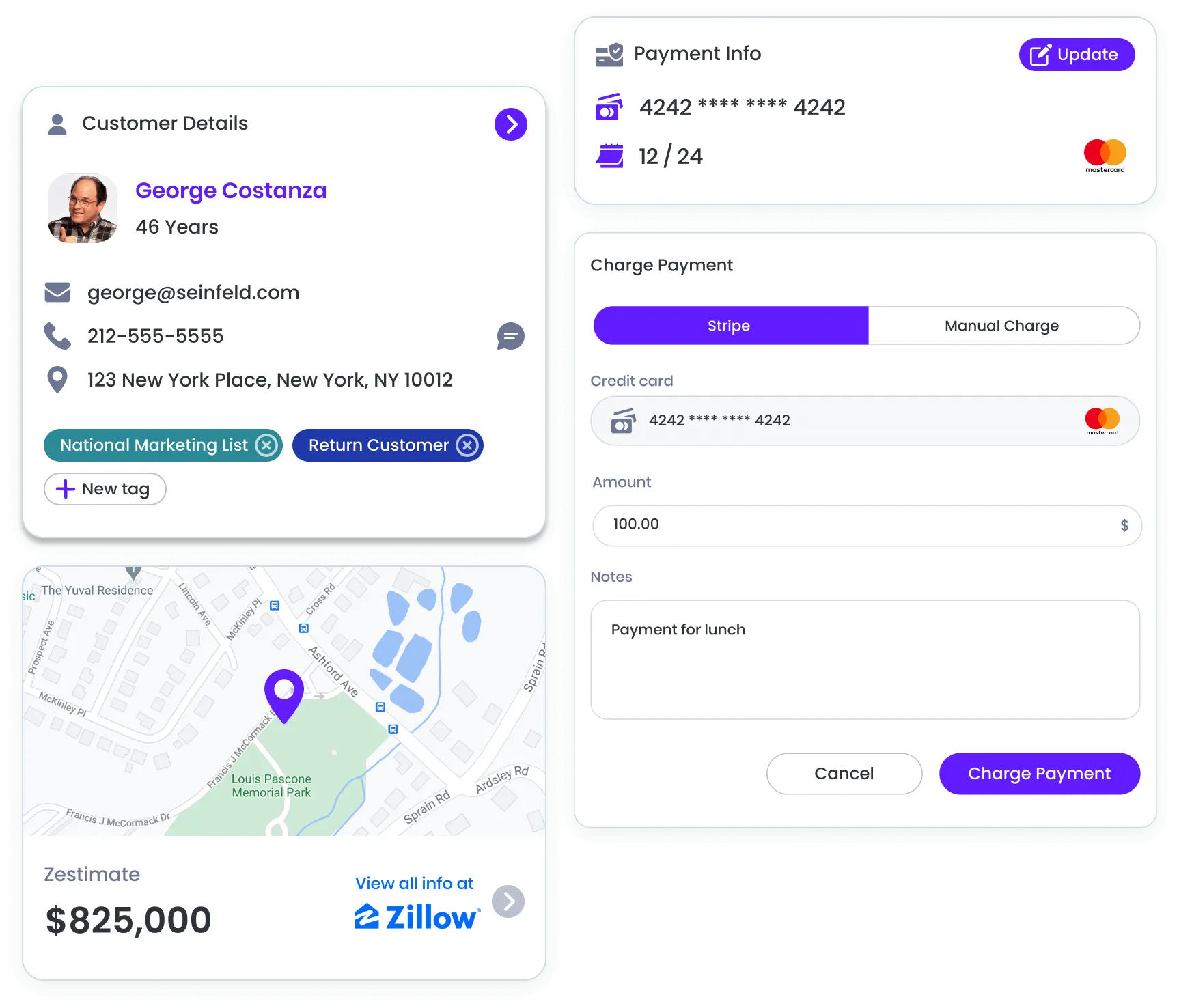 Join Us
Let TrackHero do the moving for you
Ready to start and grow your business?